Forest Temple
2020
The Tree Temple is a piece of architecture, a room, a space that frames the landscape, and an instrument for contemplation. The folly is an intimate object that pays tribute to the tree; a temple in the forest. The Forest Temple is an archetypal translation of the three elements that we believe define the forest: (1) the filtering canopy, (2) the robust vertical lines of the tree trunks, and (3) the soft, organic soil of the earth.
An object exhibited by the wind, which moves the improvised canvases back and forth; showing the sense of time. The use of textiles creates a feeling of enclosure and separation from the outside world, whilst the view and awareness of the outside world is never lost. Instead of an explicit and literal sense of separation and escape, the Forest Temple acts as an intermediary between visibility, sound, smell and movement of the natural environment.
The forest temple presents itself as a sculpture from the outside, and as an experience from the inside. There is no clear entrance. Only one of the curtains can be opened. Once inside, the visitor is disconnected from his or her surroundings. The white textile forms a neutral background around the centrally positioned tree. A dialogue is created between the visitor and the tree, allowing one to talk to Mother Nature one to one. The folly gives you the opportunity to circulate the tree, sit under it, or view its beauty from a small distance along the edges of the folly. We want to remind people of our ideals between nature and the increasingly busy world in which we all find ourselves. The Forest Temple is an intimate place; a moment of peace and contemplation.
The construction of the folly is made up of a grid of 100x100x3000mm wooden (spruce) columns, each 1000 mm apart. The horizontal elements consist of two beam sizes of 32x75x5100mm and 22x55x3900mm. The white agricultural mesh is loosely attached between the columns and beams. The total area of the rectangular construction is 13.1 m
2
.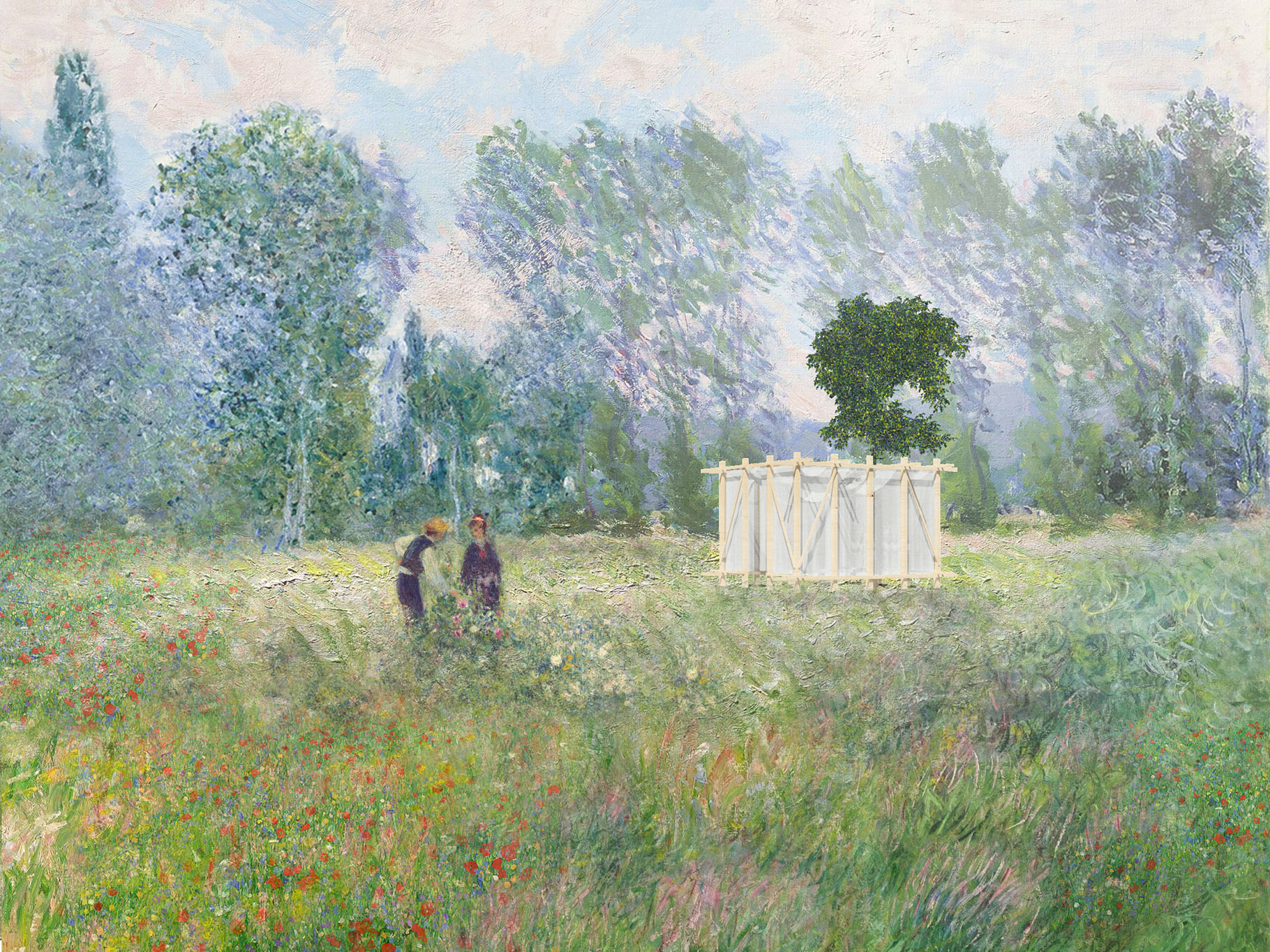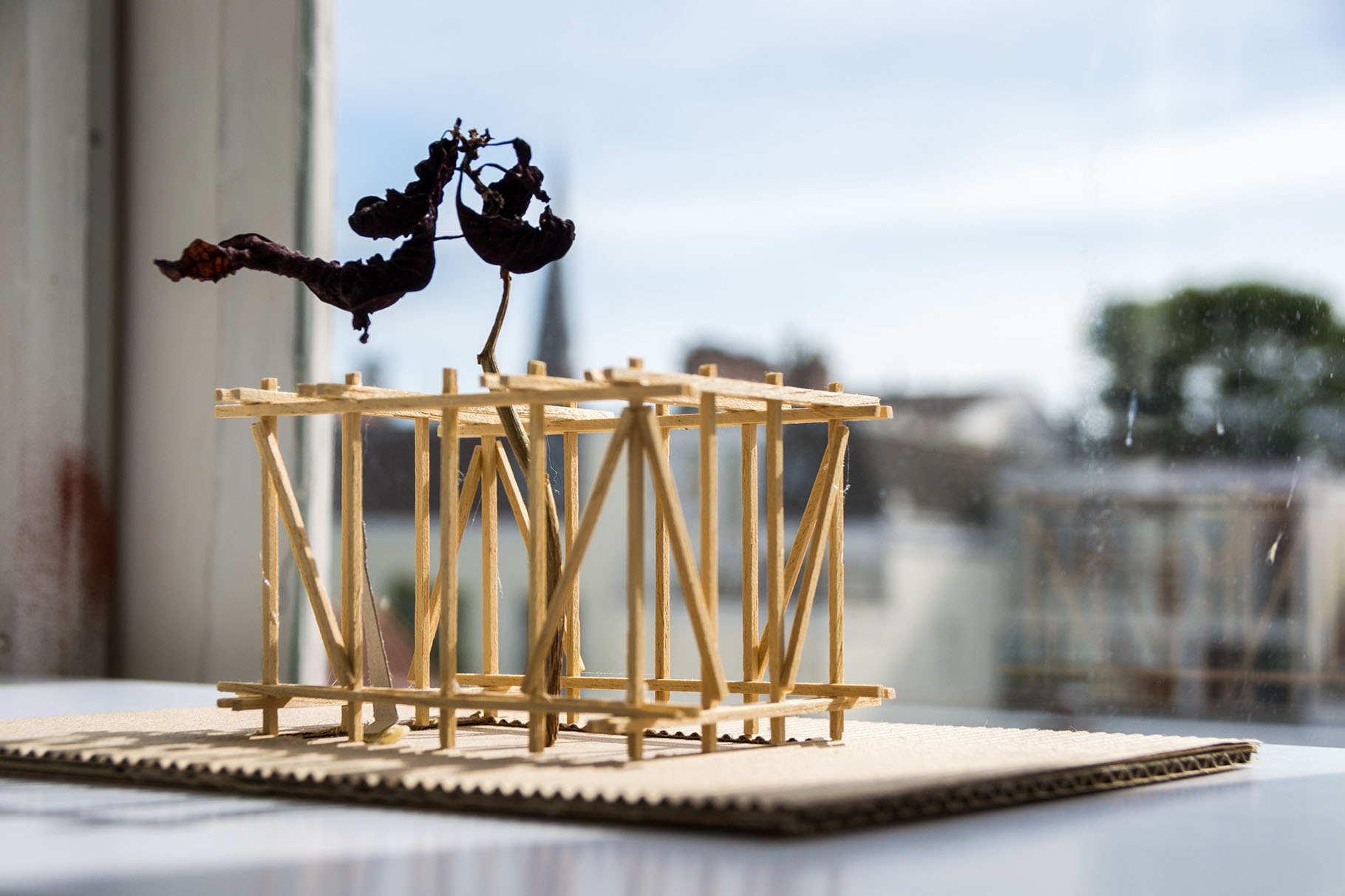 Status:
Competition (not won)
Location:
Norg, the Netherlands
Client:
Folly Art Norg
Program:
Architectural folly
Team
: Alexander Petrounine, Camilla Ceccacci